Alex Petrov's Professional Home Page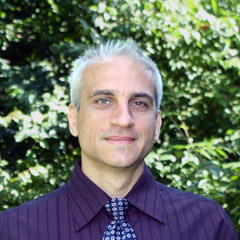 Dr. Alexander A. Petrov
Associate Professor
Laboratory for Cognitive Modeling and Computational Cognitive Neuroscience
Department of Psychology
Ohio State University
200B Lazenby Hall
1827 Neil Avenue
Columbus, OH 43210
Email: apetrov [at] alexpetrov.com
WWW: http://alexpetrov.com/
Tel: (614) 247-2734
Skype: apetrov1969
Facebook: http://www.facebook.com/alexander.petrov1969

The CogMod Lab is looking to accept up to 3 new graduate students for the incoming class of 2013. Visit our lab website for detailed information on how to apply.

My research centers on a joint strategy of behavioral and psychophysical studies, along with mathematical and computational modeling. I and the other members of the CogMod Lab focus primarily on visual cognition and theoretical neuroscience, but our work extends to high-level cognitive phenomena such as analogy making and problem solving. The lab website provides more detail on some current research projects.
A complete list of publications (as of July 2012) is available separately, organized by outlet type, topic, or in reverse chronological order.
My curriculum vitae is also available (pdf).
Hayes, T., Petrov, A. & Sederberg, P. (2011)

Petrov, A. & Hayes, T. R. (2010)

Petrov, A. (2009)

Petrov, A., Dosher, B., & Lu, Z.-L. (2005)

Petrov, A. & Anderson, J. R. (2005)

Kokinov, B. & Petrov, A. (2001)
Branching Out
My teaching home page provides access to course syllabi, reading assignments, presentation slides, and various student resources.
My personal home page presents photos of my dear wife Petya, my adorable daughter Vicky, my native country Bulgaria, and other personal stuff.
A sizable portion of this site is devoted to assorted ideas of general interest: philosophy, humanism, politics, science, astronomy, aikido, ... Life is so interesting and deep, check it out!
Last but not least, help support Max and other kids with short gut/short bowel syndrome and TPN-associated Liver Disease . If you know anyone with these conditions, spread the word about Omegaven. It saves lives!